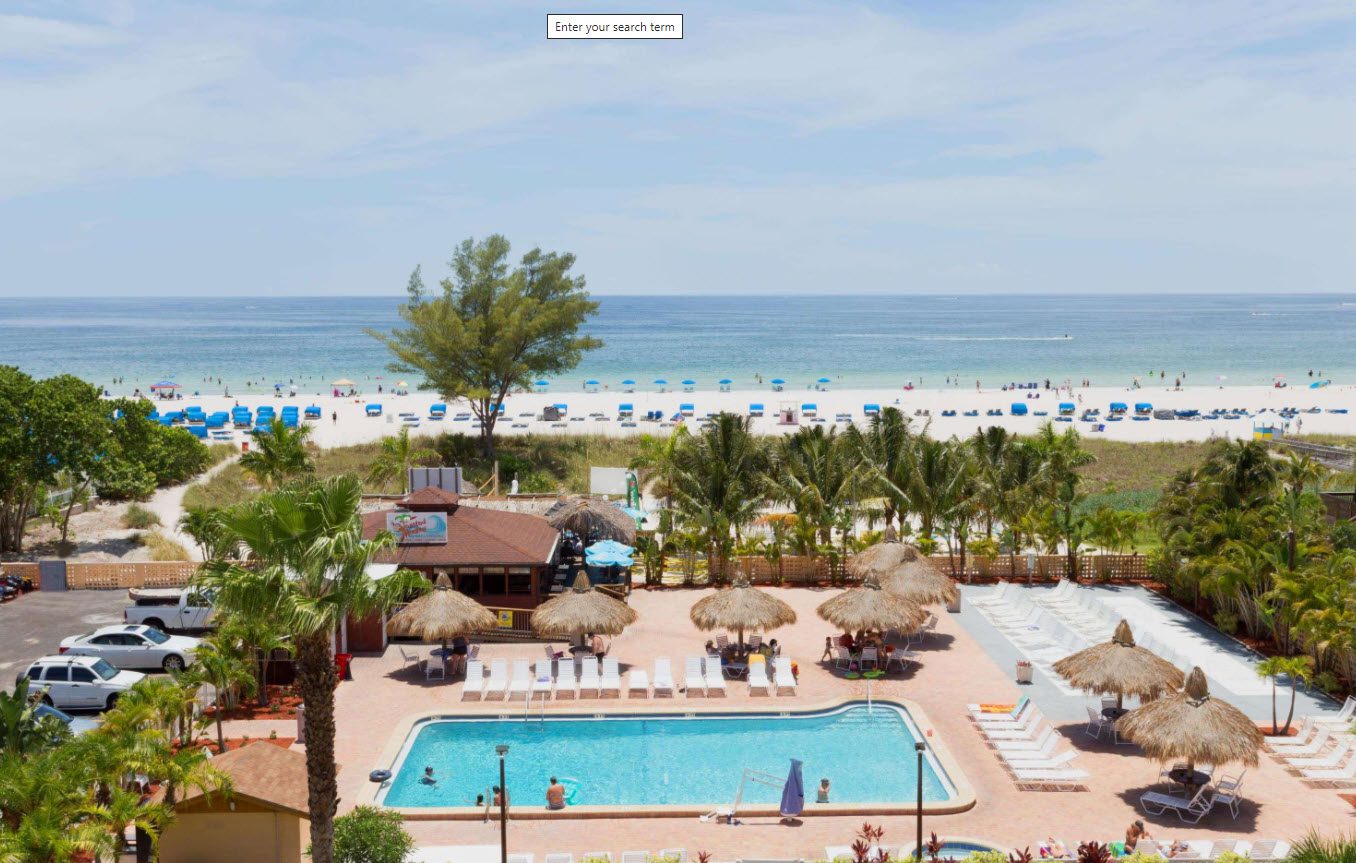 Family / Sports Medicine
Mon May 08, 2023 - Fri May 12, 2023
St Pete Beach, Florida
Hilton Garden Inn St Pete Beach (Click Here for Room Block Booking)
Upcoming
Open For Registration
---
We get it. Some people are ready to travel and some people are not. The choice should be yours. At CME Seminars, all of our seminars are both live events and streamed as a webinar. You have your choice to attend using either option. We offer that same choice to our speakers. If a speaker attends remotely, the session will still be live and in real time. When you sign up for a seminar, you can choose the other option if you change your mind and receive a no hassle refund or upcharge for the difference in ticket price.
Our conference sessions are held 1/2 days from 8:00 am to 12:20 pm to allow you time to Learn.Relax.Recharge.
We will be limiting attendance and practicing social distancing for those that choose to attend.
AGENDA
Date
Session
Time
Speaker
#
Topic
5/8/2023
1-1
8:00am-9:00am
Taylor
307
Ankle Sprain: Evaluation and Management
1-2
9:05am-10:05am
Taylor
308
Cardiovascular Disease in the Athlete
1-3
10:15am-11:15am
Martin
399
Knee pain
1-4
11:20am-12:20pm
Martin
400
Preparticipation Examination of the Athlete
5/9/2023
2-1
8:00am-9:00am
Martin
401
Shoulder Pain and Stability
2-2
9:05am-10:05am
Martin
402
Orthotics and Shoe Wear 101
2-3
10:15am-11:15am
393
Can I Take This Medication?: Doping Considerations When Prescribing to Athletes
2-4
11:20am-12:20pm
456
How to Assess Fatigue in the Athlete
5/10/2023
3-1
8:00am-9:00am
Esser
394
Examination of the Hand and Wrist
3-2
9:05am-10:05am
Esser
403
Hip Pain
3-3
10:15am-11:15am
Esser
246
Exercise as Medicine
3-4
11:20am-12:20pm
Esser
309
Shoulder Pain 101: Anatomy and Management
5/11/2023
4-1
8:00am-9:00am
Esser
358
Evaluation and Management of Foot and Ankle Pain
4-2
9:05am-10:05am
Esser
243
Orthobiologics: Fact, Fiction and Clinical Application
4-3
10:15am-11:15am
Harrison
395
Not all Pain is created Equal: Nociplastic Pain
4-4
11:20am-12:20pm
Harrison
396
What's New? A review of therapeutic PT modalities and the science behind them
5/12/2023
5-1
8:00am-9:00am
Harrison
397
Posture, Stability, Pain and Function
5-2
9:05am-10:05am
Harrison
398
Functional Movement Screens and Application to your Clinical Practice
5-3
10:15am-11:15am
Esser
244
Back Pain 101
5-4
11:20am-12:20pm
Esser
245
Orthopedics and Lifestyle Medicine
Accreditation
This activity offers CE credit for:
Physicians (AMA)
Nurses (ANCC)
Physician Assistants (AAPA)
Other
All other clinicians will receive a Certificate of Attendance
Statement of Need
This CE activity will update clinicians on common sports medicine conditions seen in the family/primary care and internal medicine setting. This course will provide learners with strategies to accurately diagnose and treat of orthopedic injuries and medical illnesses. Topics will focus on athletic participation, principles of exercise as medicine and physical activity for patients.
This course Learning Objectives
After participating in this activity clinicians should be able to:
Evaluate a patient's readiness for change and develop a plan for risk reduction through the implementation of simple strategies.
Develop strategies to evaluate patients with sports and activity related injuries and illness in order to determine appropriate treatment.
Strategize how to help patients incorporate exercise into a healthy lifestyle in order to improve their overall well-being and reduce their risk for disease.
Financial Support
There is no commercial support associated with this activity.
Accreditation Statement:
In support of improving patient care, this activity has been planned and implemented by CME Outfitters, LLC. and CME Seminars. CME Outfitters, LLC is jointly accredited by the Accreditation Council for Continuing Medical Education (ACCME), the Accreditation Council for Pharmacy Education (ACPE), and the American Nurses Credentialing Center (ANCC), to provide continuing education for the healthcare team.
Designation Statements:
CME Outfitters, LLC, designates this Live activity for a maximum of 20 AMA PRA Category 1 Credit(s)TM. Physicians should claim only the credit commensurate with the extent of their participation in the activity.
This activity is designated for 20 nurse contact hours.
Note to Nurse Practitioners: Nurse practitioners can apply for AMA PRA Category 1 CreditTM through the American Academy of Nurse Practitioners (AANP). AANP will accept AMA PRA Category 1 CreditTM from Jointly Accredited Organizations. Nurse practitioners can also apply for credit through their state boards.
CME Outfitters has been authorized by the American Academy of PAs (AAPA) to award AAPA Category 1 CME credit for activities planned in accordance with AAPA CME Criteria. This activity is designated for 20 AAPA Category 1 CME credits. PAs should only claim credit commensurate with the extent of their participation.
Disclosure Declaration:
It is the policy of CME Outfitters, LLC, and CME Seminars to ensure independence, balance, objectivity, and scientific rigor and integrity in all of their CE activities. Faculty must disclose to the participants any relationships with commercial companies whose products or devices may be mentioned in faculty presentations, or with the commercial supporter of this CE activity. CME Outfitters, LLC, and CME Seminars has evaluated, identified, and attempted to resolve any potential conflicts of interest through a rigorous content validation procedure, use of evidence-based data/research, and a multidisciplinary peer review process. The following information is for participant information only. It is not assumed that these relationships will have a negative impact on the presentations.
Faculty Disclosures
Stephan Esser, MD has nothing to disclose
Robert Martin, MD has nothing to disclose
Trent Harrison, DPT has nothing to disclose
Kristina DeMatas, DO has nothing to disclose
Planning Committee Disclosures
Richard Scott has nothing to disclose
Kathryn Scott-Hlavac, FNP has nothing to disclose
Scott J. Hershman, MD, FACEHP, CHCP has nothing to disclose (Planning Committee / Content Reviewer)
Candice Gillett, MPH (Reviewer) has nothing to disclose
Susan Yarborough, CHCP has nothing to disclose
Disclosures were obtained from the CME Outfitters, LLC staff: No disclosures to report.
*All relevant financial relationships have been mitigated
Target Audience
This course is intended for Family Practice, Internal Medicine, Pediatrics, Emergency Medicine, Physicians, NPs, PAs and other Health Care Professionals.
Venue
Recently remodeled and re-opened as a Hilton Garden Inn!
Stay steps away from the crystal waters of the Gulf of Mexico when you stay at Hilton Garden Inn St. Pete Beach. Guests will love our beachfront location, which boasts a heated outdoor pool, on-site beach bar Coconut Charlie's, and magnificent sunset views.
CONFERENCE NOTES:
Enjoy our discounted conference rates.  Book early for best rates before the block is gone!
Discounted Resort Fee of $10 per day includes parking, bottled water, beach chairs and cabana.
To book your room – Use the booking link above.
Questions? Contact CME Seminars at 833-548-3263 or info@cmeseminars.com