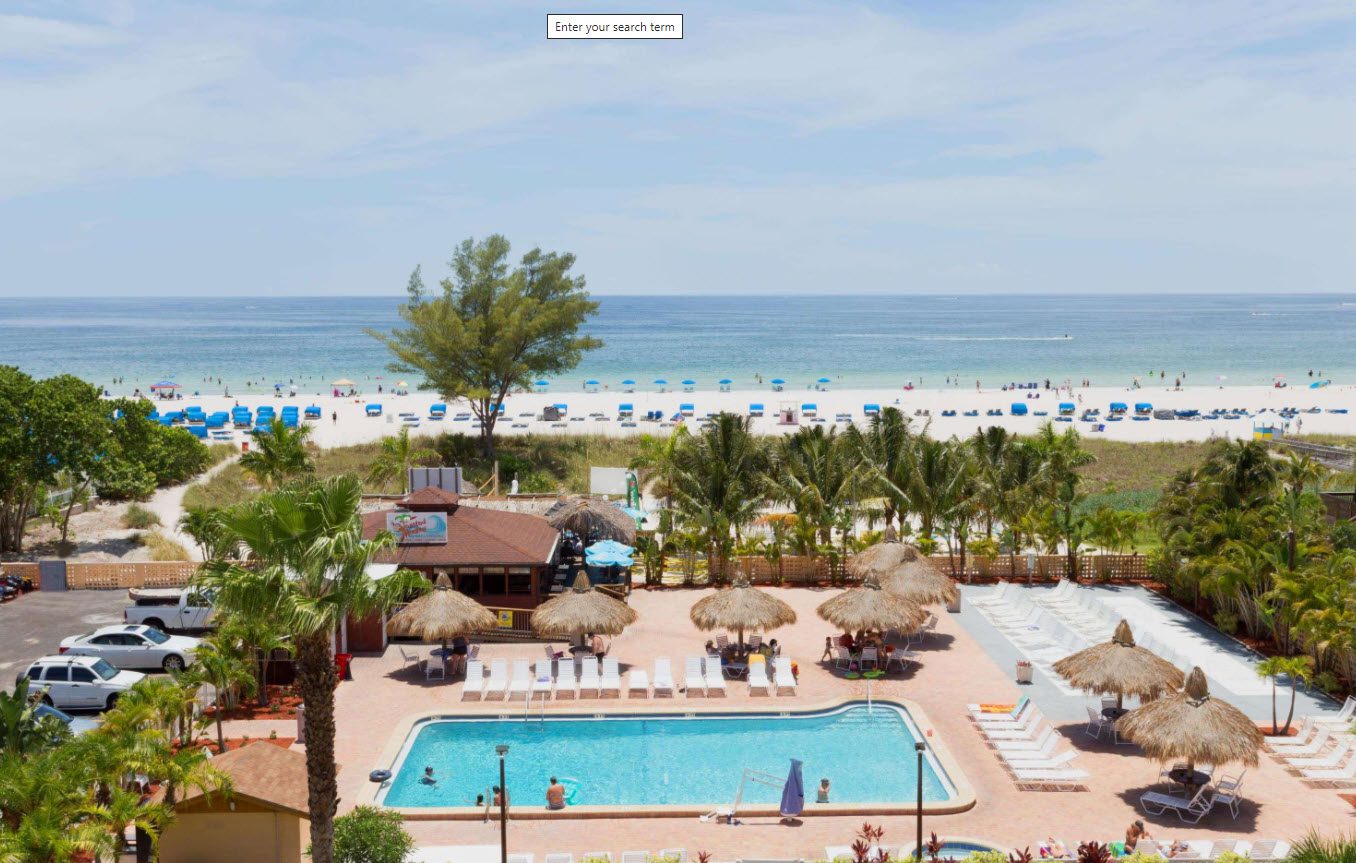 Primary Care: Pediatric Topics
Mon Oct 17, 2022 - Fri Oct 21, 2022
St Pete Beach, Florida
Hilton Garden Inn St Pete Beach (Click Here for Room Block Booking)
Upcoming
Open For Registration
---
Presented By
Faculty
Jackie K. Tryon, RN, BSN, IBCLC

(Learn More)


Jackie Tryon is a registered nurse and certified lactation consultant who has spent over 40 years working with breastfeeding mothers in multiple clinical settings, including in a Neonatal Intensive Care Nursery, newborn nursery, post-partum floor, and as an inpatient lactation consultant in a pediatric hospital. She also worked for over a decade in her husband Tom's solo pediatric practice as an office lactation consultant. Most recently, she was a lactation consultant for a large and busy outpatient pediatric practice in Kansas City. Jackie is the proud mother of four children: Chris, Rebecca, Andy and Jack, with three of the four children practicing in healthcare and the youngest working as an associate teacher. Besides her husband and children, her passion is heirloom sewing, gardening and interior decorating. Along with Tom, her lucky husband of 38 years, they live in Smithville, Missouri just outside of Kansas City.

Jeffrey Seiden M.D.

(Learn More)


Dr. Seiden is currently the Medical Director of the CHOP at Virtua Pediatric Emergency Department and Associate Professor of Clinical Pediatrics at the University of Pennsylvania School of Medicine.

Thomas W. Tryon, MD, MBA, FAAP, FCUCM

(Learn More)


Dr. Tom Tryon is a general pediatrician with broad-based experience in adult and pediatric ER and Urgent Care as well as primary care pediatrics and pediatric urgent care. Following residency at Children's Mercy Hospital in Kansas City, Dr. Tryon practiced for four years as a solo practitioner and sole pediatrician in a rural community, as well as a half-time solo ER physician in a Level III Trauma Center ED. He then moved his pediatric practice to an urban solo practice for six years, where he also worked half-time as an adult minor ER and Urgent Care physician. He is a Professor of Pediatrics at the University of Missouri – Kansas City School of Medicine. Dr. Tryon has served in multiple leadership roles with three different hospitals including Chief of OB/Peds, Chief of Pediatrics, Chief of Medicine for a 370- bed adult and pediatric health system, and Associate Division Director of Urgent Care for his current children's hospital. Recently, he served as Pediatric Section Chair for the Urgent Care Association as well as a Director on the Board of Directors and as Secretary of the Board of Directors. He is a Fellow in the American Academy of Pediatrics and a Fellow in the College of Urgent Care Medicine.
We get it. Some people are ready to travel and some people are not. The choice should be yours. At CME Seminars, all of our seminars are both live events and streamed as a webinar. You have your choice to attend using either option. We offer that same choice to our speakers. If a speaker attends remotely, the session will still be live and in real time. When you sign up for a seminar, you can choose the other option if you change your mind and receive a no hassle refund or upcharge for the difference in ticket price.
We will be limiting attendance and practicing social distancing for those that choose to attend.
Program #
CMES101722
Program Name
Primary Care: Pediatric Topics
Start date
10/17/2022
End Date
10/21/2022
Location
St Pete Beach / Virtual
| | | | | | |
| --- | --- | --- | --- | --- | --- |
| Date | Session | Time | Speaker | Topic # | |
| 10/17/2022 | 1-1 | 8:00am-9:00am | Tryon | 359 | Interesting Cases in a Pediatric Urgent Care: Hoofbeats and Horses |
| | 1-2 | 9:05am-10:05am | Tryon | 360 | Chest Pain in Children and Adolescents: Pearls and Pitfalls |
| | 1-3 | 10:15am-11:15am | Seiden | 132 | Approach to Febrile Infants and Toddler |
| | 1-4 | 11:20am-12:20pm | Seiden | 133 | Head Injuries in the Pediatric Patient |
| 10/18/2022 | 2-1 | 8:00am-9:00am | Seiden | 134 | Acute Management of Childhood Asthma |
| | 2-2 | 9:05am-10:05am | Seiden | 135 | Blunt Abdominal Trauma in Children |
| | 2-3 | 10:15am-11:15am | Tryon | 361 | Breastfeeding Moms in Urgent Care: When to be Concerned |
| | 2-4 | 11:20am-12:20pm | Tryon | 362 | Antibiotic Stewardship for Common Pediatric Urgent Care Conditions |
| 10/19/2022 | 3-1 | 8:00am-9:00am | Tryon | 363 | Pediatric Dermatology: Beyond the Basics |
| | 3-2 | 9:05am-10:05am | Tryon | 364 | The Limping Child: Conditions you don't want to miss. |
| | 3-3 | 10:15am-11:15am | Seiden | 378 | Pediatric Poisonings. |
| | 3-4 | 11:20am-12:20pm | Seiden | 379 | Dilemma of the Foreign Body – Aspirated or Ingested. |
| 10/20/2022 | 4-1 | 8:00am-9:00am | Muszynski | 113 | |
| | 4-2 | 9:05am-10:05am | Muszynski | 114 | |
| | 4-3 | 10:15am-11:15am | Tryon | 374 | Breastfeeding Babies in an Urgent Care or Ambulatory Setting – When to Be Concerned |
| | 4-4 | 11:20am-12:20pm | Tryon | 375 | Infections in Babies and Children – Are Moms and Grandmas at Risk? |
| 10/21/2022 | 5-1 | 8:00am-9:00am | Tryon | 376 | Physical Abuse in Children – See Something, Say Something: You May Save a Life |
| | 5-2 | 9:05am-10:05am | Tryon | 377 | Pediatric Sports Medicine Pearls: Kids Really Aren't Little Adults |
| | 5-3 | 10:15am-11:15am | Muszynski | 387 | Animal Bites – Common and More Exotic |
| | 5-4 | 11:20am-12:20pm | Muszynski | 388 | GI Infections In Children |
Accreditation
This activity offers CE credit for:
Physicians (AMA)
Nurses (ANCC)
Physician Assistants (AAPA)
Other
All other clinicians will receive a Certificate of Attendance
Statement of Need
This course will provide clinicians with up- to-date clinical information on a wide range of clinical issues encountered in daily pediatric practice. Course highlights include: Interesting cases in a pediatric urgent care: Head injuries in the pediatric patient, acute management of childhood asthma, blunt abdominal trauma, breastfeeding moms in urgent care: When to be concerned, antibiotic stewardship for common pediatric urgent care conditions, pediatric dermatology: Beyond the basics, the limping child: Conditions you don't want to miss, pediatric poisonings, foreign body, GI bleeds, neonatal cholestasis, infections in babies and children, physical abuse in children, pediatric sports medicine Pearls, abdominal pain and vomiting in pediatrics.
Learning Objectives
After participating in this activity clinicians should be able to:
Develop skills/ strategies to manage a variety of pediatric conditions seen in practice.
Evaluate current pediatric topics/conditions and apply best practices in the care of pediatric patients.
Financial Support
There is no commercial support associated with this activity.
Accreditation Statement:
In support of improving patient care, this activity has been planned and implemented by CME Outfitters, LLC. and CME Seminars. CME Outfitters, LLC is jointly accredited by the Accreditation Council for Continuing Medical Education (ACCME), the Accreditation Council for Pharmacy Education (ACPE), and the American Nurses Credentialing Center (ANCC), to provide continuing education for the healthcare team.
Designation Statements:
CME Outfitters, LLC, designates this Live activity for a maximum of 20 AMA PRA Category 1 Credit(s)TM. Physicians should claim only the credit commensurate with the extent of their participation in the activity.
This activity is designated for 20 nurse contact hours.
Note to Nurse Practitioners: Nurse practitioners can apply for AMA PRA Category 1 CreditTM through the American Academy of Nurse Practitioners (AANP). AANP will accept AMA PRA Category 1 CreditTM from Jointly Accredited Organizations. Nurse practitioners can also apply for credit through their state boards.
CME Outfitters has been authorized by the American Academy of PAs (AAPA) to award AAPA Category 1 CME credit for activities planned in accordance with AAPA CME Criteria. This activity is designated for 20 AAPA Category 1 CME credits. PAs should only claim credit commensurate with the extent of their participation.
Disclosure Declaration:
It is the policy of CME Outfitters, LLC, and CME Seminars to ensure independence, balance, objectivity, and scientific rigor and integrity in all of their CE activities. Faculty must disclose to the participants any relationships with commercial companies whose products or devices may be mentioned in faculty presentations, or with the commercial supporter of this CE activity. CME Outfitters, LLC, and CME Seminars has evaluated, identified, and attempted to resolve any potential conflicts of interest through a rigorous content validation procedure, use of evidence-based data/research, and a multidisciplinary peer review process. The following information is for participant information only. It is not assumed that these relationships will have a negative impact on the presentations.
Faculty Disclosures
Jeff Seiden, MD has nothing to disclose
Thomas Tryon, MD has nothing to disclose
Jackie Tryon, RN has nothing to disclose
Jared Gelbs, MD has nothing to disclose
Planning Committee Disclosures
Richard Scott has nothing to disclose
Kathryn Scott-Hlavac, FNP has nothing to disclose
Scott J. Hershman, MD, FACEHP, CHCP has nothing to disclose
Disclosures were obtained from the CME Outfitters, LLC staff: No disclosures to report.
*All relevant financial relationships have been mitigated
Target Audience
This course is intended for Family Practice, Internal Medicine, Pediatrics, Emergency Medicine, Physicians, Nurse Practitioners, Physician Assistants and other Health Care Professionals.
Venue
Recently remodeled and re-opened as a Hilton Garden Inn!
Stay steps away from the crystal waters of the Gulf of Mexico when you stay at Hilton Garden Inn St. Pete Beach. Guests will love our beachfront location, which boasts a heated outdoor pool, on-site beach bar Coconut Charlie's, and magnificent sunset views.
CONFERENCE NOTES:
Enjoy our discounted conference rates.  Book early for best rates before the block is gone!
Discounted Resort Fee of $10 per day includes parking, bottled water, beach chairs and cabana.
To book your room – Use the booking link above.